"Every woman's success should be an inspiration to another. We're strongest when we cheer each other on."- Serena Williams.
In an industry that has been traditionally male-dominated, women are out to conquer the world with a majority of them paving their ways in entrepreneurship and dominating the space. These women have an important impact on the economy, in their ability to create jobs for themselves as well as others. This development has broken the gender stereotype where women are depicted as weaker and incapable, proving that women can do it all.
For many decades, there has been and still is a dominant gender gap which saw many women face challenges of disproportionate number and scale compared to men. In Africa, women constantly have to prove themselves worthy of respect in all aspects of their lives whether in families, career paths and even in the business sector. It is no surprise that women have risen to dominate spaces across major sectors in their countries. 
According to a study carried out in 43 countries and territories by the Global entrepreneurship research association, the rate of women entrepreneurship is growing in Africa, with Angola having 50percent of women engaged in entrepreneurial activities (slightly above the rate of men). Though fewer women were entrepreneurs in low-income countries like Egypt (5.4 percent) or Morocco (4.5 percent).
In recent years, Women's empowerment and promoting women's rights have emerged as a part of a major global movement and is continuing to break new ground. Women empowerment must encompass promoting women advancement, promoting their sense of worth, their ability to determine their own choices, and their right to influence social change for themselves and others. And these women have done just that. 
These fearlessly ambitious women are shaping the future of Africa and serve as an inspiration to millions of women and youths. Here's a list of 5 successful African female entrepreneurs that have dominated the business sector.
1. BETHLEHEM TILAHUN ALEMU
Ethiopian Businesswoman
A trailblazer in every respect, Bethlehem has shifted the discourse on African development from one of poverty alleviation orchestrated by external actors, to one about prosperity creation driven by local Africans maximizing their talents and resources.
Born and raised in one of the most impoverished and marginalized communities of Ethiopia, Bethlehem Tilahun Alemu was born in Zenabwork/Total area of Addis Ababa.
In early 2005, fresh out of college in Addis Ababa, Bethlehem founded the trailblazing footwear company SoleRebels to provide solid community-based jobs. Flash forward, SoleRebels is the planets fastest growing African footwear brand, the world's first and only World Fair Trade Federation [WFTO] FAIR TRADE certified footwear company and the very 1st global footwear brand to ever emerge from a developing country.
From the humblest of beginnings, Bethlehem Tilahun Alemu has built SoleRebels into the planet's fastest growing African footwear brand.  SoleRebels emerges as the first African brand to become an international job creation powerhouse with its international stores employing more than 500 jobs. A latest twitter post @Bethlehem Alemu advised her millions of followers' quote "…you will fail. Constantly. I did. OFTEN! But it's how you deal with those constant failures that will define you and what you are building. Give up? Or Grind forward. 
Bethlehem Tilahun Alemu emerges as FORBES World's 100 Most Powerful Women and CNN's 12 Greatest Entrepreneurs of the last century.
2. FOLORUNSHO ALAKIJA
Nigerian businesswoman
Mrs. Folorunsho Alakija is a dynamic Nigerian businesswoman and philanthropist. She overseas several business endeavors such as: FAMFA Oil Limited, her family's oil exploration and production business as vice Chairman, seeing to its strategic planning and day to day administration.
She is the vice chairman of Dayspring Property Development Company Limited, a real estate company with investments in different parts of the world. She also oversees the Rose of Sharon Group as the Group MD of Digitalreality Print Ltd, a world-class printing company.
Mrs. Folorunsho Alakija is an acclaimed public speaker and the first female to be appointed as Chancellor of a public university in Africa. A prolific writer and author of several inspirational books, she is also a board member of the Commonwealth Business Forum and a recipient of many awards in various capacities both locally and internationally.
She emerged as FORBES 2019's billionaires list, 2020's Africa's billionaires and was among 2016's powerful women's list.
3. DIVINE NDHLUKUKA
Zimbabwean businesswoman
Dr. Divine Simbi Ndhlukula is the founder and MD of SECURICO, a leading diversified security services and systems company she founded on her kitchen table that has grown to become a leading reputable business in Zimbabwe and beyond, employing 3800 people. A holder of 2 Masters in Business Administration from Midlands State University and a PHD degree from the Women's University, is also involved in integrated agribusiness operations.
Divine Ndhlukula has won many local regional and international awards for business excellence. She was recognized by FORBES as "one of the Most Successful Women in Africa." 
As an Entrepreneur, Speaker, Author and Philanthropist, her most prized award is seeing women economically empowered, a space she has serious passion for having gotten women to be accepted in the security sector and pioneered the Zimbabwe National Chamber Commerce Women's Desk initiatives like WECA, woman owned brand, mentorship in practice and look learn and share principle.
A global women empowerment movement selected her as an influential female leader globally who has empowered a billion women by 2020. Her philosophy as an African is to remain humble, grounded and authentic.
4. JULIAN ADYERI OMALLA
Ugandan businesswoman
Julian Adyeri Omalla, a determined woman broke the barriers and set up a highly successful company in Uganda.  Julian Adyeri Omalla is one of Uganda's top female entrepreneurs. She is founder, chairperson and managing director of Delight Uganda Limited, producing the country's most popular fruit drink sold under the brand 'Cheers'. Julian has diversified into a range of other business activities and is also coordinating women's farmer cooperatives that provide food aid. 
Julian Adyeri's determination has led to the creation of many jobs and she continues to be a powerful voice of advocacy for improving access and opportunities for Ugandan women. She is a leading member of the Uganda Gender Growth Coalition- a women's rights advocacy group. In 2008, Julian was amongst six women in Africa to be honoured for their entrepreneurship skills by the World Bank. 
Today she is one of the most decorated female entrepreneurs in east Africa and has received honours and awards including the Commonwealth Entrepreneur of the Year 2014.
5. MOSUNMOLA ABUDU
Nigerian media mogul
Mosunmola Abudu, also known as Mo Abudu is a Nigerian media mogul, philanthropist, and former human resource management consultant. Mo Abubu started her professional career as a recruitment consultant in 1987 with the Atlas Recruitment Consultancy firm in the UK, from where she moved to Starform Group in 1990. She is the founder of Vic Lawrence & Associates Limited, and also founded a television station Ebony Life Television-a network airing to more than 49 countries across Africa, once ranked as among the top 25% of most watched channels on DStv platform.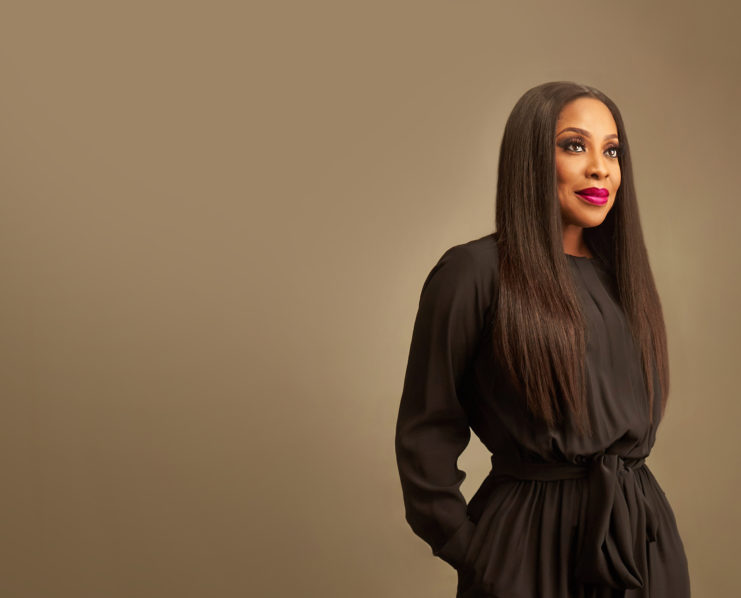 FORBES Africa recognized Abudu as the first African woman to own a Pan-Africa TV channel in 2013. She was listed as one of the 25 Most Powerful Women in Global TV by The Hollywood Reporter and received the entrepreneurship of the Year Award by Women Werk in New York. With many accomplishments and awards, Mo Abudu continues to get recognition all over the world, a true trailblazer and icon she is.
Her secret to success is her famous mantra, "if you can think it, you can do it."
The list of powerful African businesswomen is endless, with lots of then diversifying into different fields of business; African women could be said to be the movers and shakers of the economies of their countries and thus improving the whole continent at large. Give women their FLOWERS.